Manage your payment details
At zzHosting we make managing your payment details simple. If you wish to amend, add or delete saved methods, you can easily from within your client area. Login to your client area now!
This article contains 3 different guides, including:
On most occasions this should work without incident. However, issues do occur and when they do get in touch with one of our support team who can alter this for you.
Manage payment methods
Firstly, to manage your payment details. Click on payment methods, as shown below.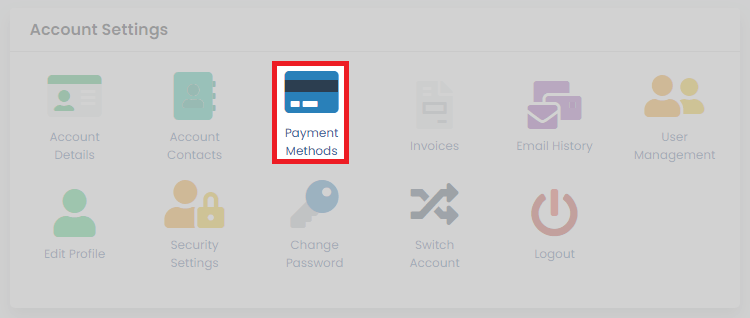 Now, to add new cards, click add new credit card.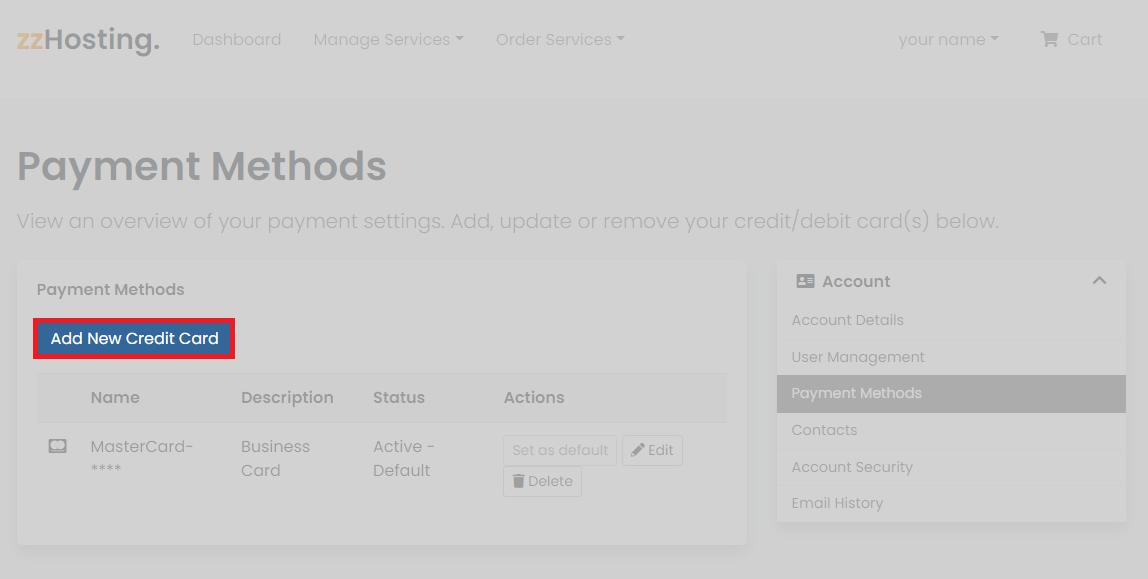 You can also, edit and delete a card as shown.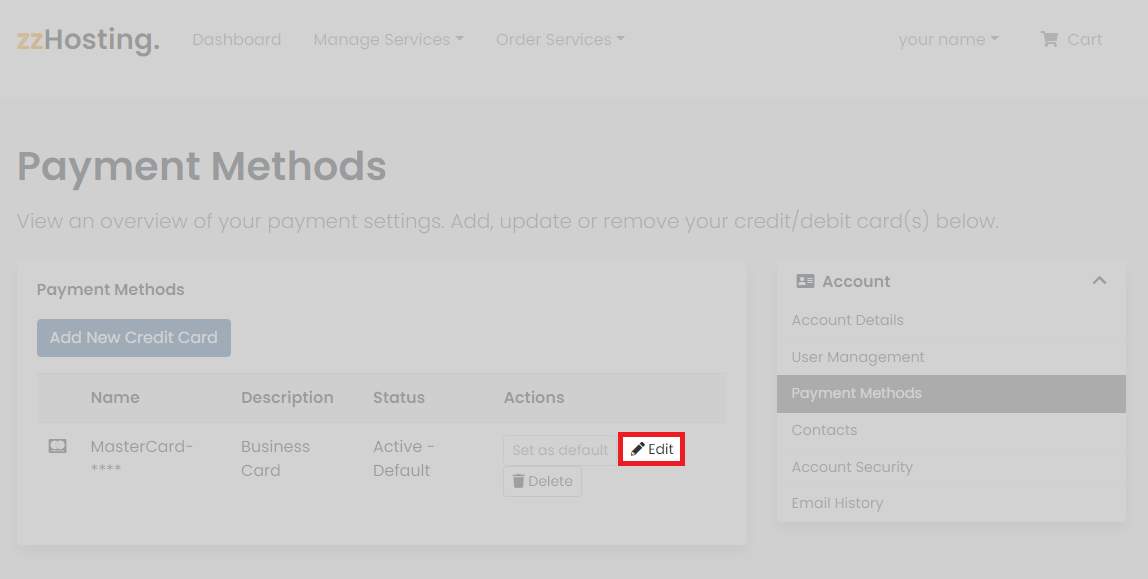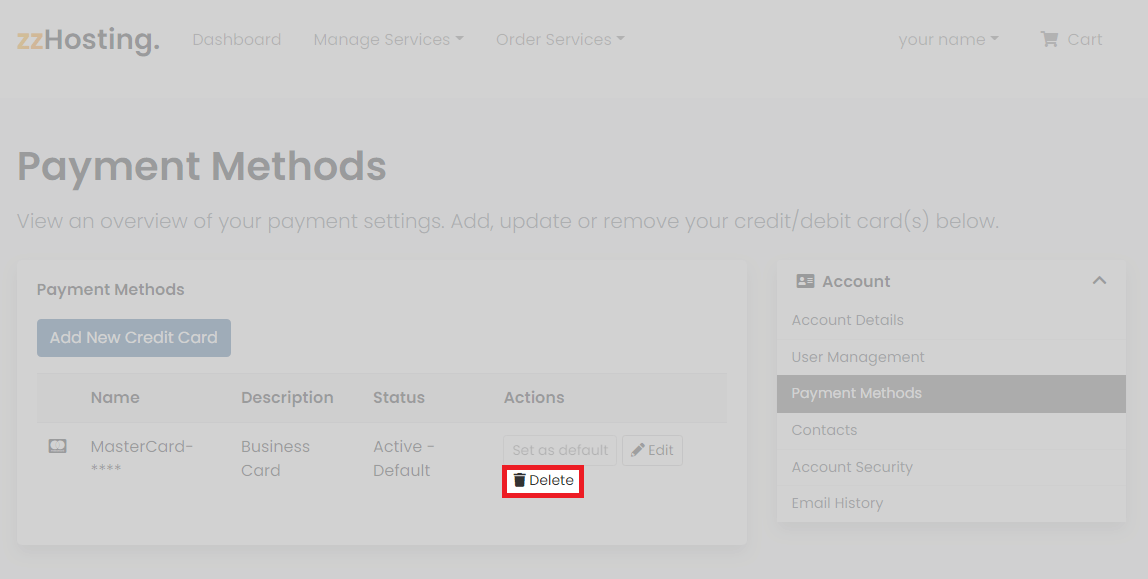 Edit and delete a payment card
Billing overview
In most cases, managing the cards associated with an account provides enough control to maintain client services. However, it's also possible to view the billing information for each active hosting service, this provides a full overview including: registration date, first payment amount, recurring amount, billing cycle, next due date and payment method.
First off, from within your client area. Click on manage services as shown below.

Now, click on the service you want to see the overview of. Scroll to the bottom of the page to see it; it should look like this.

Invoice management
For some users, especially those who utilize PayPal as a payment method, being able to view and audit existing invoices is another crucial feature. Using the invoices tool in the client area: view, download and print all invoices associated with your account.
From the main client area page, scroll to the account settings section. Click on Invoices.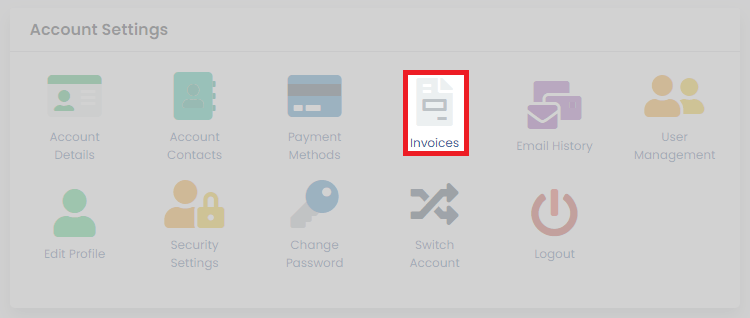 Afterwards, click on any of the displayed invoices to view.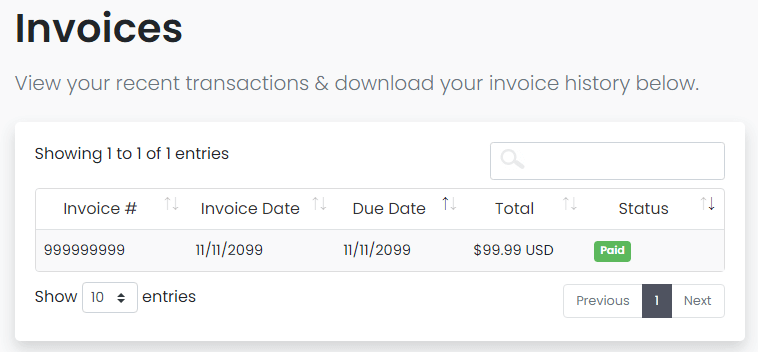 At the bottom of the invoice, you can choose to print or download the invoice to your devices.

Keeping your information updated
It's important to keep all of your details updated at all times. This will avoid missing the assigned due dates for any services you have with us. Missing a due date will lead to suspension after 14 days and termination after 28 days. Account termination could potentially lead to data loss if no backup information is available.
Missed your due date? You should receive a notice of service suspensions and/or termination. Check your email for more information.